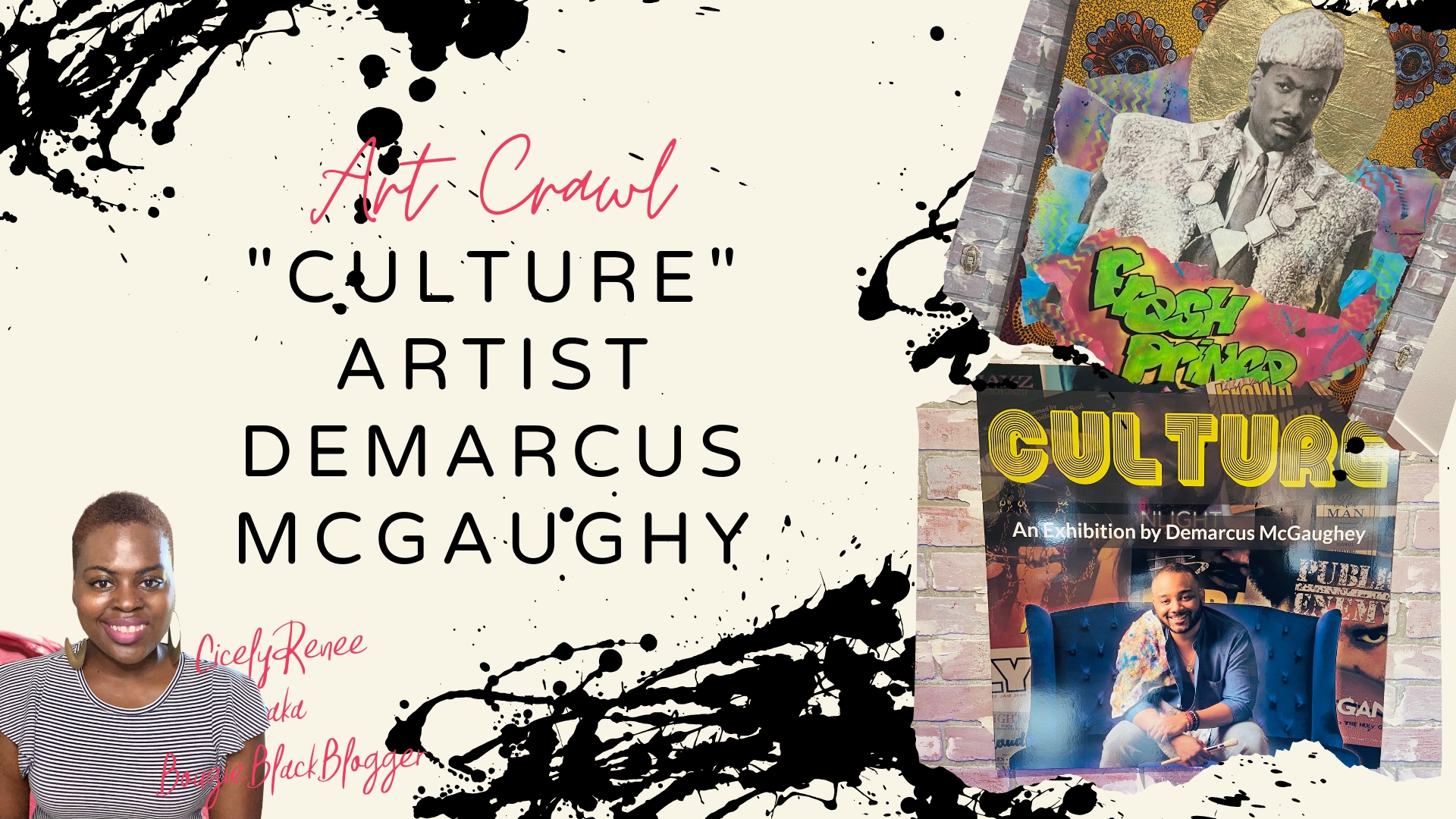 Welcome to Art Crawl where we go on a tour to celebrate and appreciate the many different art forms! This episode features Visual Artist DeMarcus McGaughey for his Dallas-Fort Worth show called, "Culture"
Check out the video below and see his amazing artwork.
About DeMarcus McGaughey
DALLAS – Aug. 21, 2020 – PRLog — The art exhibition for Demarcus McGaughey's newest series entitled, "Culture" will be held at Msanii HOUS Fine Art and will run from August 27, 2020 – October 24, 2020. In this body of work, McGaughey takes viewers on a nostalgic journey through an exploration of the relationship between cultural connectivity and visual culture. DeMarcus McGaughey deconstructs the influence of fashion, music and movies that we grew up consuming. With influences as diverse as Boyz n the Hood and Breakfast at Tiffany's, new synergies are created and explained from both opaque and transparent narratives. McGaughey is originally from Dallas, TX and currently resides in Brooklyn, NY. His works have been featured all over the world and he is particularly excited to be "showing at home for the very first time." DeMarcus McGaughey hopes that viewers find beauty amidst possibilities in this body of work. "This is a story about the movies, music, and culture that impacted my life," says DeMarcus McGaughey. "I want viewers to walk away from this recognizing the impact of Black Culture on life as we know it today. I want them to leave knowing that inspiration is all around us and ultimately they have the ability to create the life they've always imagined." Although this is a multi-day event, the opening reception will be on August 27th at 6:00 PM. Due to COVID-19 restrictions all visitors must wear a mask and reserve a ticket in advance to attend. Admission is free and tickets are available at eventbrite. Contact Missy Burton ***@msaniihous.com https://msaniihous.com/event/demarcus…
Have an upcoming show? Let me know. Art, Music, Fashion, Play, all of the above. Email me at info@bougieblackblogger.com.
Check out the Say Their Names Art Crawl.
Hope you enjoyed! Peace and Blessings,
CicelyRenee
Thanks for reading the BougieBlackBlogger a blog to inspire and encourage. Contact me if you need Social Media Marketing a speaker for events or blogging assistance.